Introduction to WSPayForm
WSPayForm integration method provides merchants with a complete solution for secure credit card authorization.
WSPayForm contains the complete functionality that satisfies technical and safety requirements:
Validation of customer personal and credit card data
Generating encrypted signature in order to prevent unwanted data exchange
3D Secure authentication in accordance to 3DS 2.1
Secure connection through TLS 1.2 protocol
Compliance with the PCI DSS standards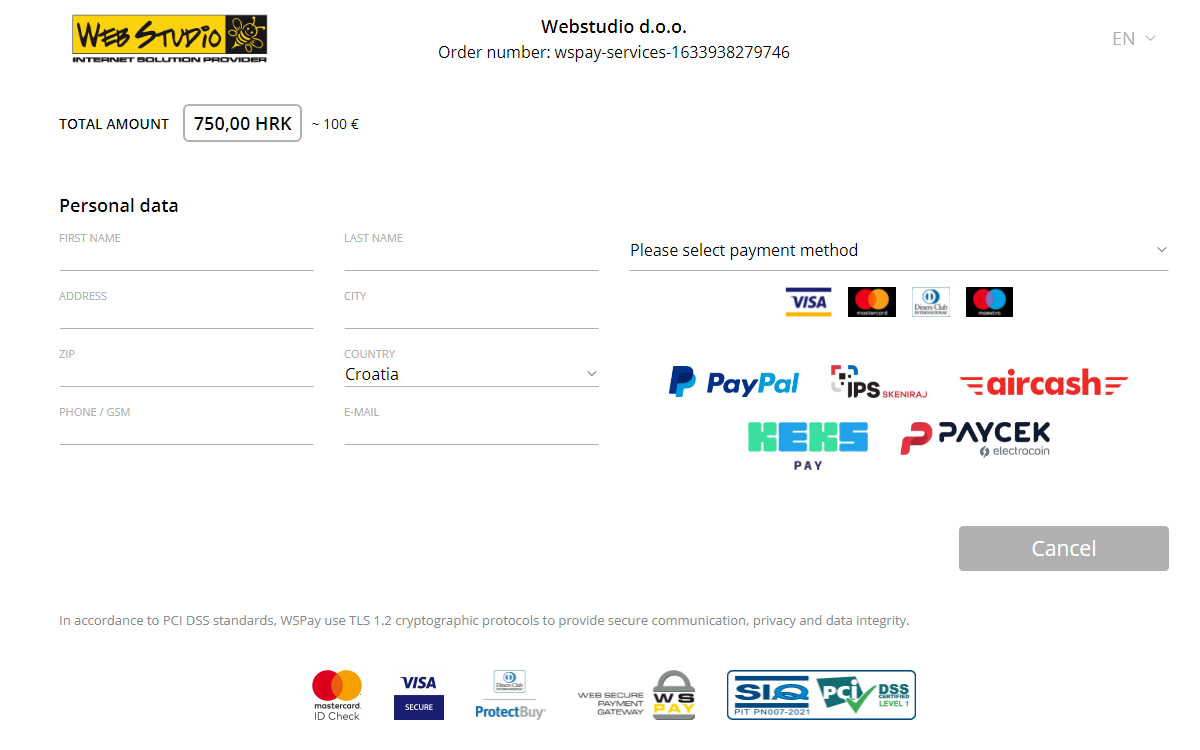 Prerequisites
After the merchant fills in an application form and registers with WSPay, the parameters which are needed for implementation will be provided:
URL endpoints - list of endpoints needed for communication
Shop ID - unique identification of merchants shop on WSPay
Secret key - key used for generating signature

Secret key must be kept in secrecy to protect the merchants privacy.
UI Customization
WSPayForm is highly customizable.
Customization of WSPayForm can be done through:
WSPayForm style builder - intuitive style builder which allows customization of most UI elements available on WSPayForm
WSPayForm sizes - merchant can choose between multiple payment form sizes
All WSPayForm customization is done through "Styles" option inside WSPay Administration.
WSPayForm sizes
Currently available form sizes are:
Default/standard form
Form without user data
Card data, amount and order number
Card data only
Logo, header and card data
Form with user and payment type entry fields